Compliance.  done digitally.
Much more than just HGV fleet management software…
Accredited by the DVSA for Earned Recognition, allows complete control of your fleet at all times
Manage the flow of jobs through your workshop seamlessly using our web-based technology
Find defects early using our DVSA compliant driver check app with QR codes at key inspection points
Keeping all your customer information in one place is easy using our asset templates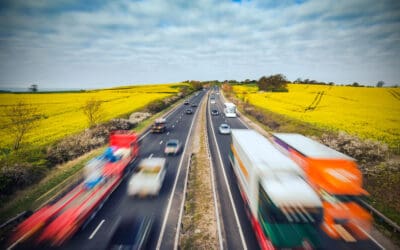 Fuel duty and HGV levy frozen for another year Fuel duty has been frozen for the 13th year in succession, although the Chancellor of the Exchequer...
read more
Truckfile's HGV fleet and workshop management software has a range of features to help manage your business seamlessly.  Whether you own a fleet, a workshop, or both, or you are a manufacturer or driver, our software is constantly being improved and updated with added functionality to make your life easier
Use Truckfile to become an exemplary operator within the DVSA Earned Recognition scheme
Voice-enable your inspection processes and elevate your compliance levels whilst achieving real-time operational visibility
Satisfy your Earned Recognition requirements seamlessly by allowing remote workshops to complete allocated jobs
We've joined the Keyloop™ International Partner Programme to give you seamless integration between Truckfile and your DMS
Check a driver licence and have any future changes of information, such as points incurred, automatically reported back to you
Use instant messaging to contact colleagues regardless of their location. You can also send picture and video files to report defects
The Truckfile team were with us as we 'went live'. It all went incredibly smoothly and already I can't imagine ever being without it.
– Jeff Pryce, ABE Transport
Using the app is simpler for the drivers - the fact that photos and videos can be uploaded, and viewed remotely, is another key benefit.
– Lee Thompson-Halls, Wren Kitchens
Truckfile continues to be much more than a tool to help us keep our ER status. It's now an indispensable aid in keeping our fleet operation running smoothly.
– Paul Gibbard, CRS Building Supplies
We wanted to keep on top of the ever-increasing requirements for compliance, and reduce time and hassle spent on administration. Truckfile has proved to be a winner on both counts.
– Tony Little, Grist Environmental
Overall the installation of Truckfile into our workshop and fleet has been a real breath of fresh air and is helping the whole operation to run much more smoothly.
– Chris Thompson, James Shaw & Son
We operate 10 busy workshops. This means I really need a simple way of keeping track on what's happening at all our sites – Truckfile gives me that overview.
– Andy Passco, Mercedes-Benz Dealer Rygor Commercials
Before Truckfile our record-keeping was all paper-based. The change is like night and day - I can click a mouse and see every piece of information for any vehicle.
– Lee Troddyn, Collard Group
Our Technicians now use hand-held tablets to record each stage of a job, and can also use the same equipment to take and attach photographs.
– Paul McCord, Rockmount Vehicle Maintenance
Don't see quite what you're looking for?
We are able to supply a completely bespoke package, so please get in touch for more information if your individual requirements aren't covered by one of our existing modules
Accredited for DVSA Earned Recognition, our HGV fleet management software gives complete control with everything at your fingertips
Manage the flow of a job in real-time through your workshop seamlessly using our web-based, paperless, touch screen technology
Our simple to use, DVSA compliant, driver check app uses QR codes at key inspection points to help you spot defects early on
Keep all your customer information in one place simply and efficiently using the templates provided for any vehicle or asset type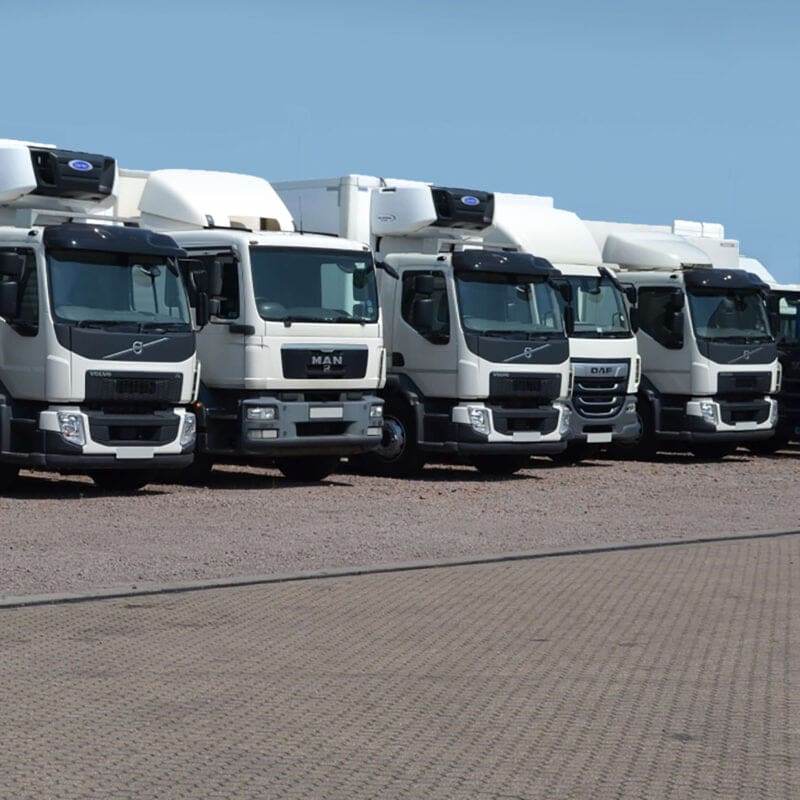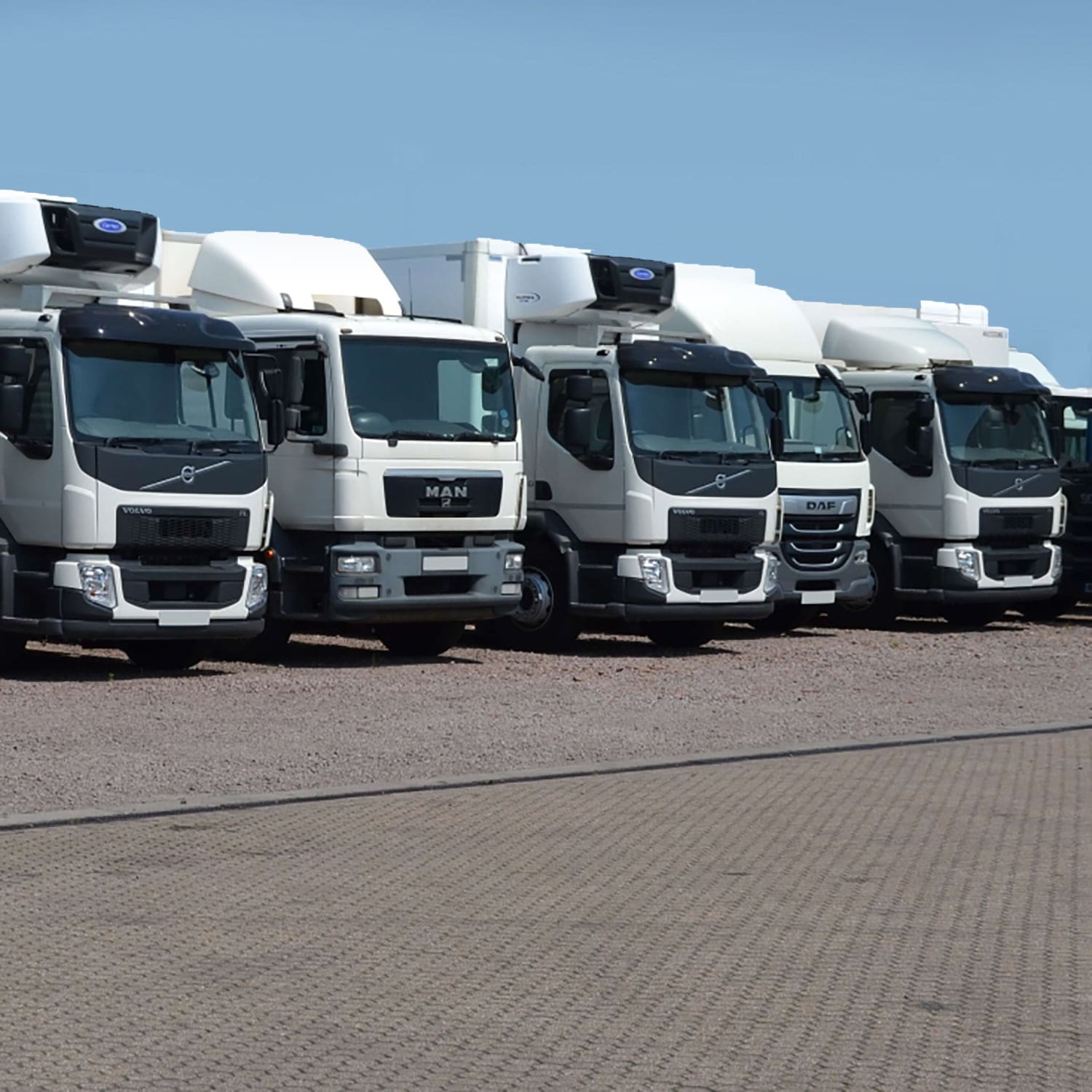 Accredited by the DVSA for Earned Recognition, Truckfile's simple to use fleet management system ensures your vehicles are maintained and legal for the entirety of their working lives
Optional integrated telematics available through our partner Levl provides visibility and control over mobile assets
With built-in parts and stocktaking, Truckfile's cost effective workshop management system allows you to manage any job with live updates and full visibility of progress
Best practice industry standard templates and advance loading of scheduled jobs ensures your workshop runs seamlessly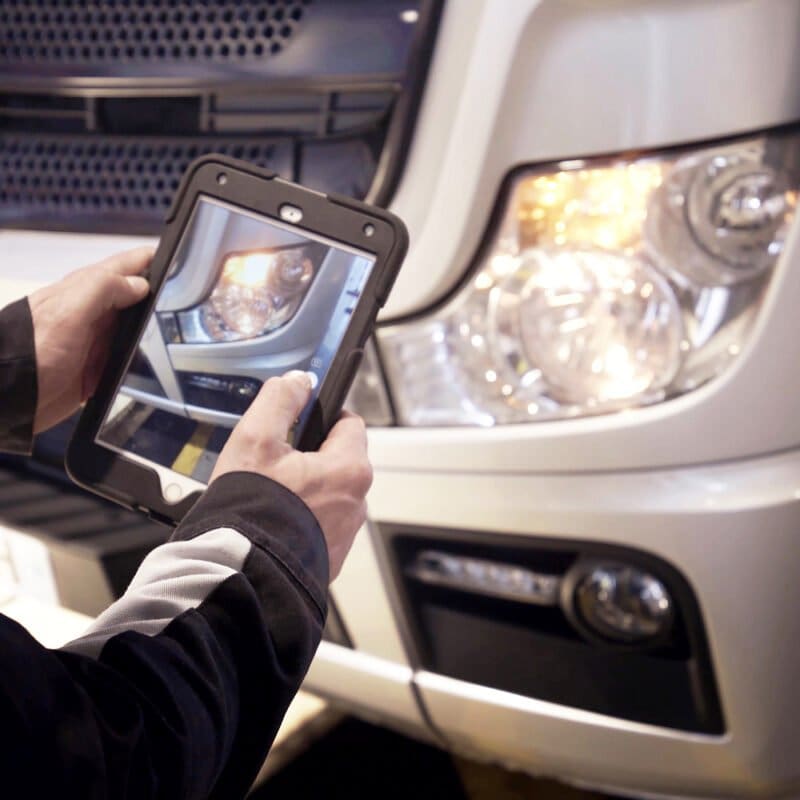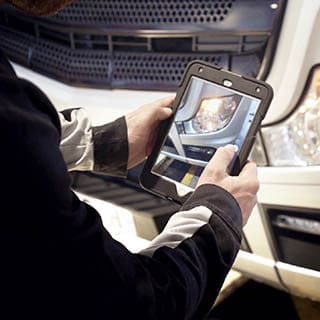 Fleet & Workshop Management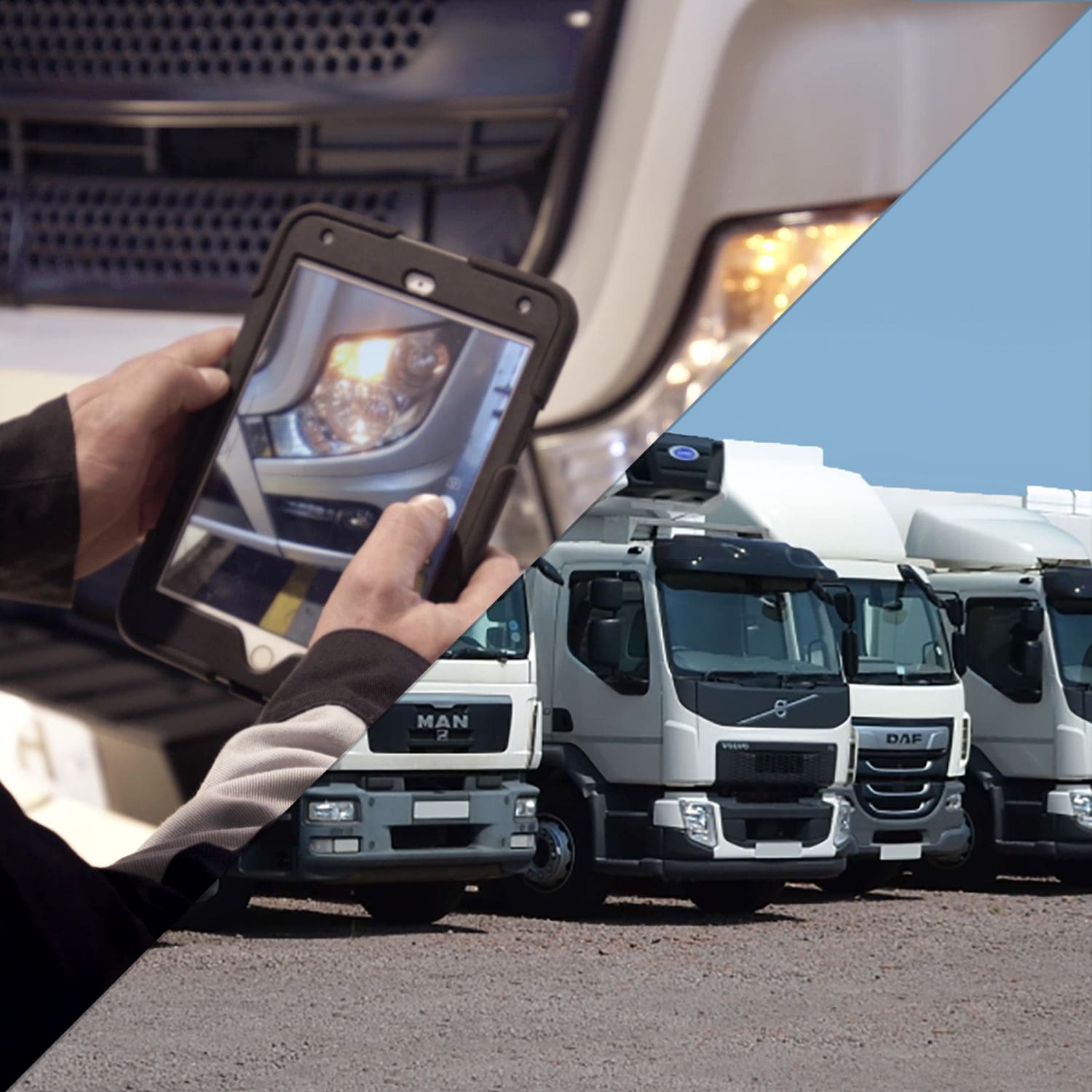 Fleet & Workshop Management
Truckfile's combined, easy to use system gives you complete control over your fleet and workshop
With huge flexibility and built-in functionality like a visual display for compliance, instant messaging between colleagues and real time notifications, we can reduce your administration costs and increase turnover whatever size your company – large or small
With bespoke inspection sheets included in the package, Truckfile's Driver Check app uses QR codes applied at key points around the vehicle to ensure critical zones for compliance are inspected
With access to important documents within the app, any roadside stop can be dealt with swiftly and efficiently